Southern Fried Queer Pride 2017
"Cooked in the oils of our fore-queers of the Compton Cafeteria Riots, Stonewall Riots, ACT UP, and the many other radical uprisings of years past, SFQP holds close to the political identity of being queer. SFQP is arts and politically-based and serves to provide an annual intersectional and radically inclusive festival, along with monthly programming." - www.southernfriedqueerpride.com
Southern Fried Queer Pride (SFQP) is an Atlanta-based queer & trans arts and advocacy organization with a festival celebrating the vibrant communities of the southern United States.
We decided to attend this years SFQP festival, because our mission is to not only support the creative queer communities here at home in Louisiana, but to also support all Southern-based queer art organizations and initiatives throughout the South.
We were unable to attend all festival events, but we have gathered all information and content from the Southern Fried Queer Pride Festival here for your viewing pleasure; as well as providing links and sources to Southern Friend Queer Pride networks and platforms.
Below you will find a break-out of the weeks events including potlucks, skill-shares, workshops, art exhibits, dance parties, and arts markets.
Queer Qumbia is a celebration of being queer, trans, and Latinx!
The event was held at Murmur and provided live music featuring DJ sets by Coxino and Kenneth Figueroa (La Choloteca: Ley de Latinx). Queer Qumbia honors the iconic queens of Latinx culture as well as launching Southern Fried Queer Pride's first ever zine - LA CHANCLA! Homemade Latinx food was also served as well as a photo-booth.
The full photo gallery can be found on the Southern Fried Queer Pride website HERE. ; Photos by Luis Aceves
The Jewel Box is a potluck, skill share, & community organizing teach-in at the Southerners On New Ground House for those who are trans, gender non-conforming, non-binary, and gender creative.
This event promotes nutrition & fitness tips that aid in managing diet as well as gender transition, ways to join other trans & gender nonconforming people practicing community organizing, as well as getting plugged into the "Free From Fear" campaign, locally in Atlanta, state-wide, and regionally across the South.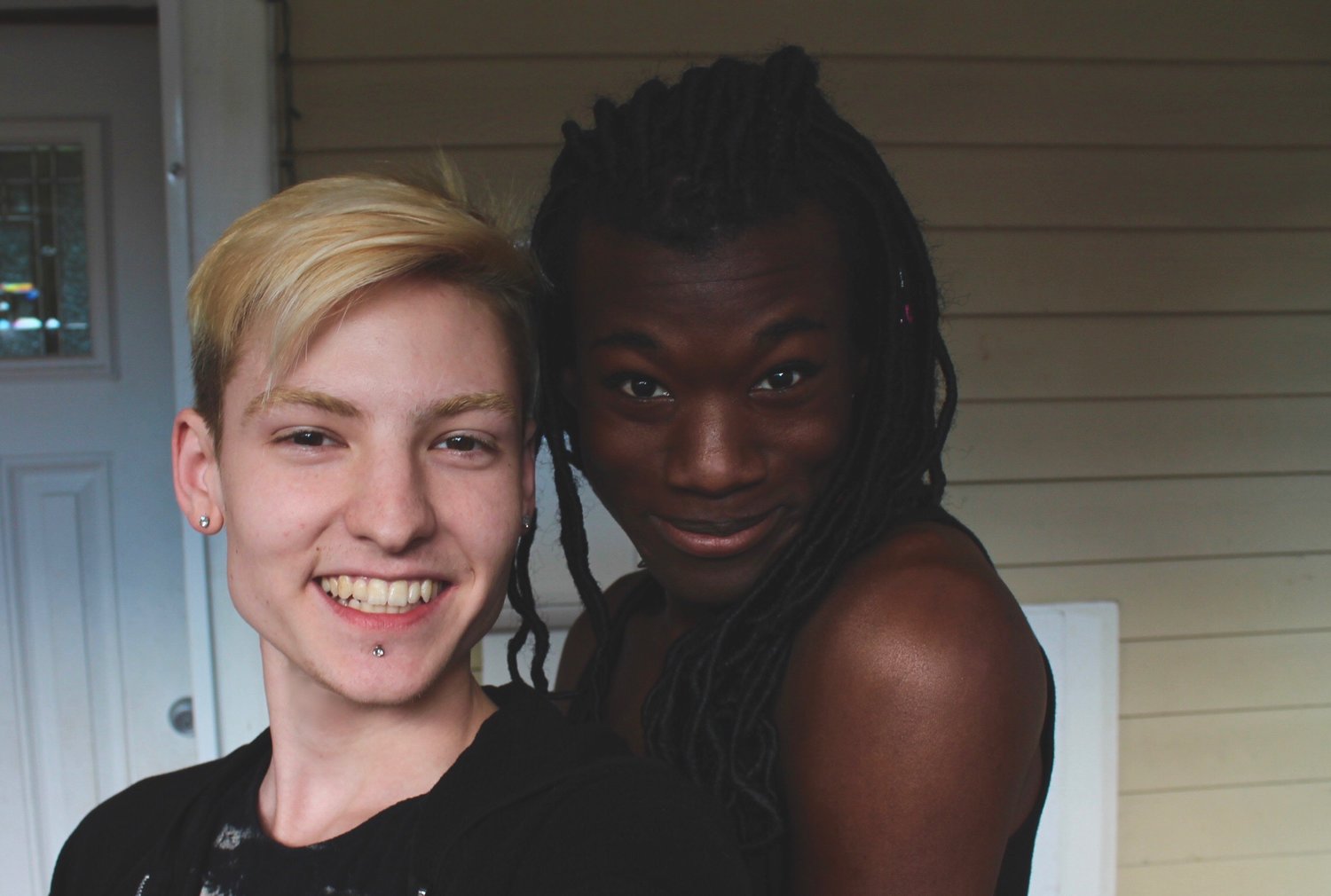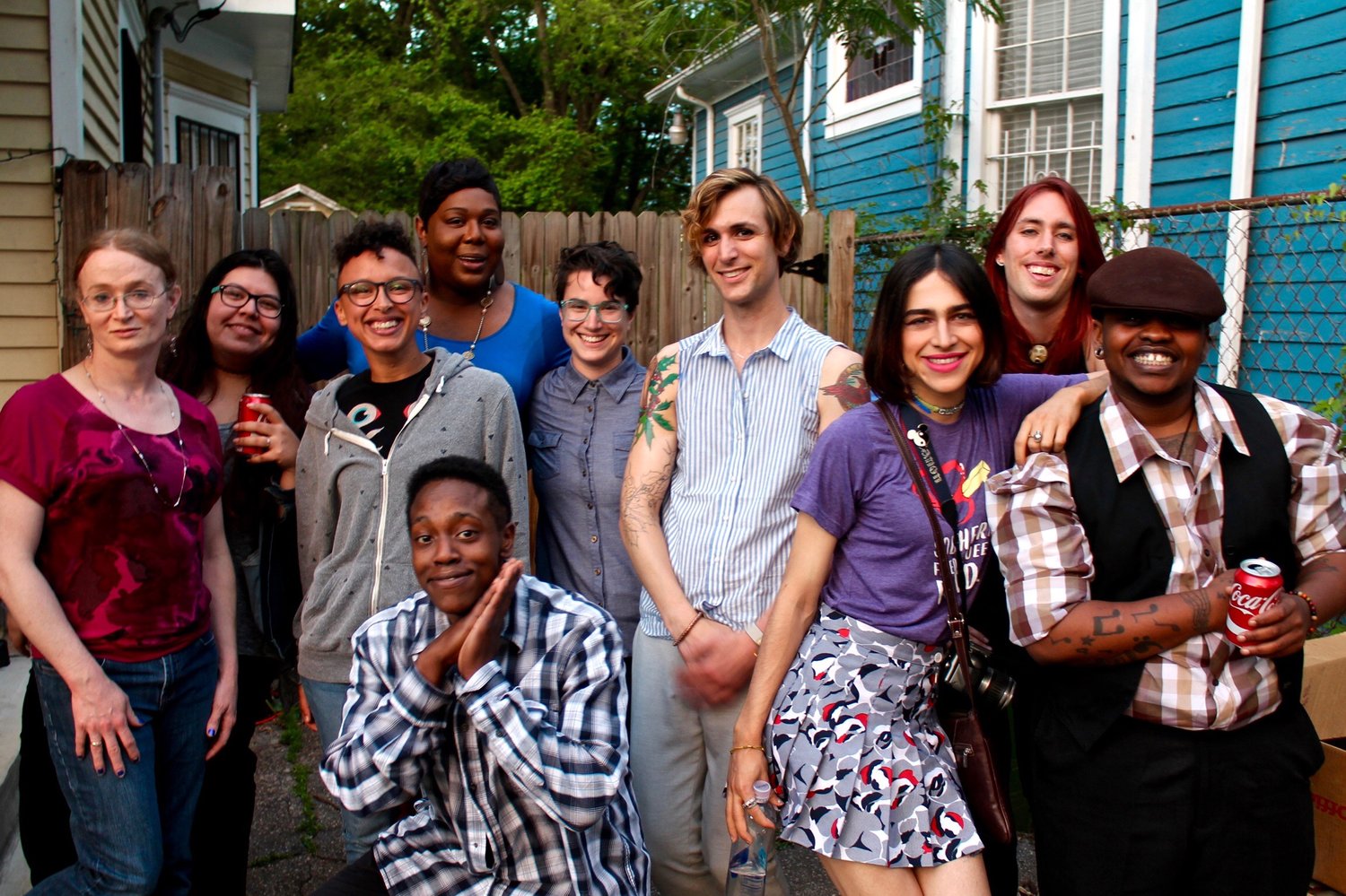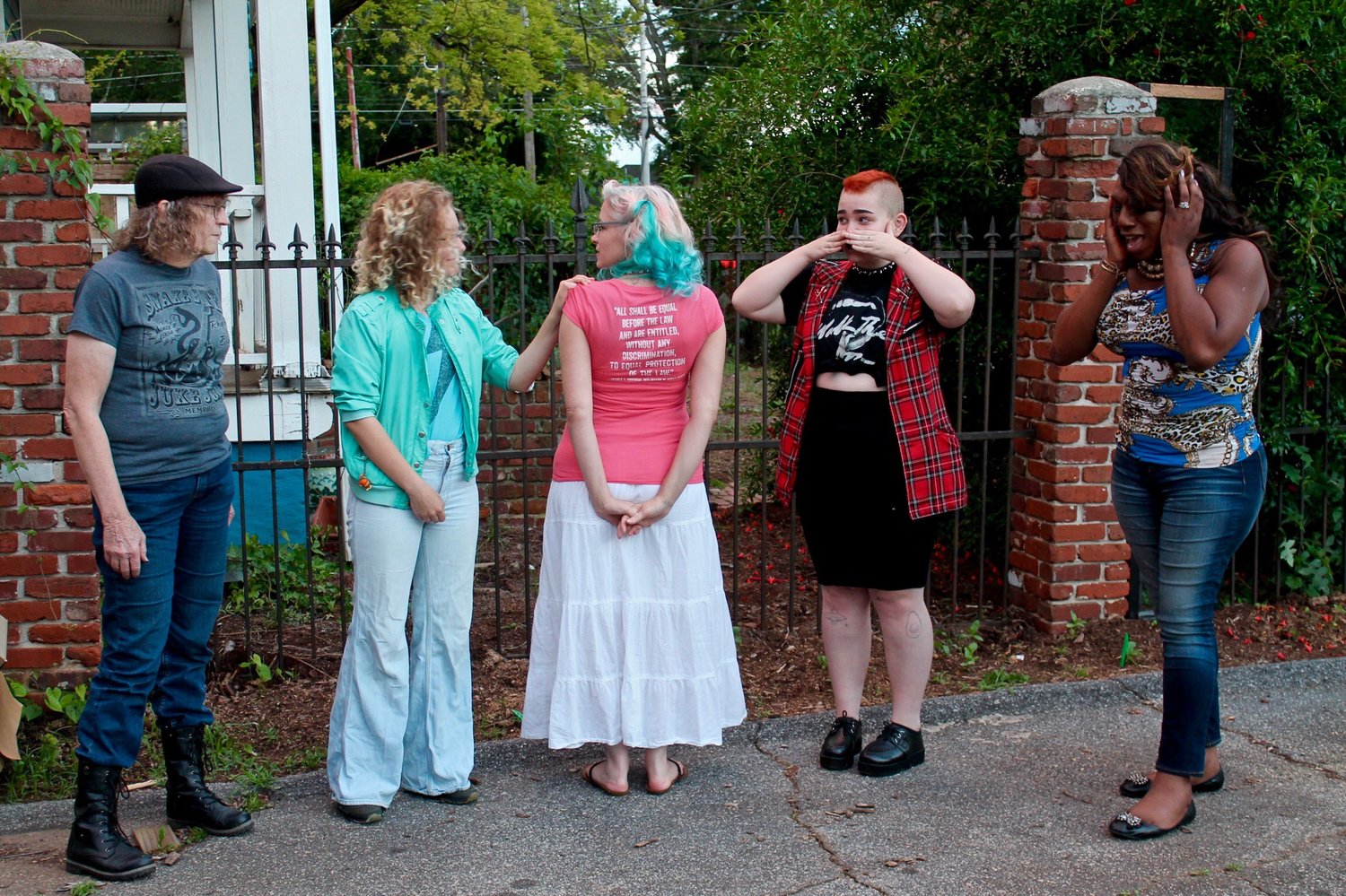 Digital Queerness is an exploration of queerness and identity in this digital age.
Featuring artwork and performances spanning as many mediums as the acronym, this exhibition questions how the virtual world has morphed our lived realities. The gallery exhibition featured the following artists: Aaren Khazmir , CooRain Devin, DEAD ART STAR, Holly McGraW, Joey Molina, MOMMA TRIED, Moriah Mudd-Kelly, ROYES, Tori Grace Nichols & Sean Randall.
 
Dirty Work is a block of wonderful workshops and skill-shares meant to engage, educate, and excite attendees of SFQP.
This year's workshops included topics like, "Exploring DIY Community Documenting", "Creating Space for Women in the Queer Community", "Queer Yoga", "Liberating Sex: Finding Healing Through Our Desires", and "Cultural Organizing 101" .
Check out this video recap by Lanese Love for Love Productions.
Even though we were only able to attend a few of the events, it was a great experience for us. It gave us the reassurance that even in the southern United States, LGBTQIA+ and broader queer communities are continuing to thrive and build strong communities and families together in the name of art. We share many passions and goals with Southern Fried Queer Pride and we can't wait to see where this new friendship takes us. We thank you so much for allowing us to be a part of this special festival and we look forward to attending more events in the future.
"SFQP is committed to queer and trans art, activism, and community building here in Atlanta and abroad. In the future, SFQP plans to create satellite festivals to in other parts of the Southern United States, to bring light and visibility to the Southern queer experience that is so often ignored by mainstream LGBTQIQAP2+ media." - www.southernfriedqueerpride.com
P.S.
This blog post would not have been possible without "Nightwork" by TAYLOR ALXNDR on repeat.